Jamaica Beach Sprinkler Repair
Jamaica Beach Sprinkler Repair
Mr. Sprinkler Repair specializes in residential and commercial sprinkler systems, and no matter the season, we provide maintenance for your lawn irrigation system. Our trained and licensed technicians are ready to professionally address your sprinkler issues. Our work speaks for itself.
Over 33,000 Customers, Let's See What Some Have To Say?
Local Reviews
for Jamaica Beach, TX
Mr Sprinkler Repair - Corp Headquarters
Rated
5.0
out of 5 stars based on
1
customer reviews
---
EXCELLENT TUNE-UP!
Windy1

-

Jamaica Beach

,

TX

77554



Review of
Mr Sprinkler Repair - Corp Headquarters
Octavio listened, did the work perfectly, and explained it all very well.
---
Octavio V.
Diagnostic, Inspect sprinkler system, check controller, valves opening and closing correctly, minor nozzle adjustments, checking for visual leaks and proper spray patterns
Near

Cormorant Rd,

Jamaica Beach

,

TX

77554
Octavio V.
Diagnostic, Inspect sprinkler system, check controller, valves opening and closing correctly, minor nozzle adjustments, checking for visual leaks and proper spray patterns
Near

Cormorant Rd,

Jamaica Beach

,

TX

77554
Octavio V.
Replace heads
Near

Anchor Way,

Jamaica Beach

,

TX

77554
Octavio V.
Replace valves
Near

Termini-San Luis Pass Rd,

Jamaica Beach

,

TX

77554
Octavio V.
Replace valve
Near

Albatross Rd,

Jamaica Beach

,

TX

77554
Jamaica Beach Residential Sprinkler Repair Services

You return home one evening from catching a game at the Toyota Stadium to find a small lake in the middle of your lawn – apparently your sprinkler system has a huge leak or some fixture has broken. Don't panic… simply turn off the water to the system and call your local Jamaica Beach Sprinkler Repair.
Offering service that is unmatched in the industry, it is our passion to render quality service by tackling those troublesome sprinkler and irrigation issues for you.
In addition to our sprinkler repair services, we also specialize in sprinkler system tune-ups, sprinkler system maintenance, sprinkler system reroutes or area additions, rain/freeze climate sensor additions, and much more! Some additional services include:
▪Sprinkler control box replacement and repair
▪Fix or replace broken or leaking sprinkler heads or valves
▪Clean and repair clogged nozzles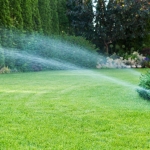 ▪Replace and repair damaged or faulty wires
▪Repair or replace broken pipes
▪Cap off sprinkler heads as needed
▪Adjust poor spray patterns to prevent wasted water
▪Wire/valve relocation
If you have a sprinkler system problem, our skilled irrigation specialists can either fix or replace it. We only use quality products for our sprinkler system repairs, ensuring your satisfaction.
Better Residential Sprinkler Repair
Jamaica Beach Sprinkler Repair has offered superb residential sprinkler repair services.
Every homeowner who invested in a sprinkler system, knows the value to health and beauty of their yard. They also know eventually repairs are required as well. Equipment ages, breaks, leaks form from cracks in piping, or how easy it is to cut the grass and clip a sprinkler head.
Our full crew is ready and waiting to tackle any sprinkler repair you may present. As our technicians are equipped with the latest tools and training, we make repairs look easy. One call to Jamaica Beach Sprinkler Repair and your landscape will be fixed to flourish!
Jamaica Beach Commercial Sprinkler Repair
Every business owner knows any commercial property with a pristine landscape, sets the first impression of customer or future tenant alike.
Any number of simple maintenance issues could jeopardize that first good impression. But a call to Jamaica Beach Sprinkler Repair will set us in motion, to fix that wayward sprinkler system, and restore your lawn to lustrous health. First impressions are simple to ensure, so hard to repair.
To Jamaica Beach Sprinkler Repair, your local business is our local business, so let us ensure your property's sprinkler system is functioning correctly. (Call us to fix the problem while we suggest you take a break at our town's treasure Toyota Stadium to catch an exciting game, or plan an outing at  the Museum and learn )
The Highest Service
Jamaica Beach Sprinkler Repair promotes its business on providing premium sprinkler repair throughout the Jamaica Beach area for homeowners and commercial property owners. Our reputation precedes us for being passionate at delivering high-quality service, taking that extra step to prevent potential problems, and all at affordable pricing. Scheduling a licenced technician is easy and our team works efficiently to resolve your problem as timely as possible.
Typical Irrigation Problems in Jamaica Beach:
▪Sprinkler spray heads are set down, not spraying above the grassline.
▪Sprinkler spray heads are spraying areas that don't need water.
▪Zone valves are leaking or not closing properly, leaving water build-up around the spray heads or rotor heads.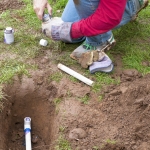 ▪Zone valves that are old and don't turn on or don't shut off.
▪Controller box or timer does not work properly because of poor wiring, a bad battery, or faulty zone valve.
▪PVC pipes cracking or bursting underground.
If you suspect a leak or some other issue, call us right away. We will come inspect your system, locate the source of the problem, and fix it quickly. Put our specialists at Jamaica Beach Sprinkler Repair to work for you, and get the resolution done the right way.
Jamaica Beach Drainage System Installation

Landscape Drainage Repairs And Lawn Drainage Systems
Drainage appears simple at first, but in most cases, a DIY project is not recommended. A professionally installed drainage system carries many advantages due to our experience in the business. Heavy or extended rainfall can easily lead to flooding, possibly endangering your home's foundation, creating areas of standing water, or soil erosion.
Jamaica Beach Sprinkler Repair specializes in designing or correcting drainage systems, to help homeowners prevent flooding and water damage to lawn and home. Only an experienced technician should design and install a drainage system.
A professionally designed drainage system provides the following advantages:
▪Prevents soil erosion in and around your home's foundation
▪Prevents standing water which causes slippery surfaces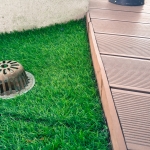 ▪Prevents mosquito infestation
▪Protects plants and trees, helping them thrive
▪Prevents your landscape from drowning
At Jamaica Beach Sprinkler Repair, we consider every part and piece of the system, working as a whole, to give you a functioning drainage system based on science. With that approach, we can correct any drainage issue you may have.
No matter the style or type of drain, or some combination, we can determine the problem, discuss the best solutions, and professionally install your yard drainage system.
We will provide you with a detailed explanation of your drainage problem, along with a estimate, so that you know exactly what we will be implementing, and the cost involved.
▪Drainage Services
▪French Drains
▪Channel Drains and Grates
▪Yard Drainage Systems
▪Premium Drainage Systems
Jamaica Beach  Sprinkler Repair is completely upfront about pricing. For our drainage services, we will provide you with a quote and ensure you understand our pricing structure. We are all Jamaica Beach based businesses, and we believe in being honest with our community!
Jamaica Beach TX

Looking for some fun in the sun? Check out Jamaica Beach, TX! This beach town is a great place to relax and enjoy the beautiful Texas coastline. Here are our top 10 things to do while you're there:
1. Hit the beach! The sandy shores of Jamaica Beach are perfect for swimming, sunbathing, and surfing.
2. Take a walk or bike ride on the Galveston Island State Park Trail. This scenic trail runs right through Jamaica Beach and offers amazing views of the Gulf of Mexico.
3. Visit Pirates Beach, one of the most popular beaches in the area. It's known for its clear waters and gentle waves, making it perfect for swimming and snorkeling.
4. Spend the day fishing at Jamaica Beach Pier. Here, you can catch flounder, speckled trout, whiting, and redfish.
5. Try parasailing! Enjoy the breathtaking views of the coast from up above as you soar through the air in a parachute.
6. Visit Moody Gardens for a fun-filled day. This tropical paradise features a Rainforest Pyramid, Aquarium Pyramid, and Discovery Museum with interactive exhibits.
7. Rent a kayak or stand-up paddleboard and explore the local waterways. You can also take a guided tour of the area's natural beauty.
8. Take a day trip to Galveston Island for some sightseeing and shopping.
9. Enjoy a leisurely stroll along the Seawall, an 8-mile-long walkway that runs parallel to the beach.
10. Shop at Jamaica Beach Market for local fresh seafood, produce, and craft items.
Catch an outdoor movie night on the beach! Every summer, Jamaica Beach hosts free movies on the beach with a stunning view of the Gulf of Mexico. So grab some snacks and a blanket and enjoy an unforgettable evening.
Whether you're looking for adventure or relaxation, Jamaica Beach has something for everyone. Make sure to add this Texas gem to your list of must-visit destinations!
Remember Jamaica Beach Sprinkler Repair…
Some other Texas cities you'll find Mr. Sprinkler Repair Working On…
Eagle Mountain | Carrollton | Bacliff | Galveston | Dallas | Fort Worth | Kyle | Irving | The Woodlands | Wimberley